Our dentists, Dr. Dina Nuhfer and Dr. Rachel Fleisig, and the team at North East Dental Arts are proud to offer a wide range of dental treatments in North East, Pennsylvania. But we are also mindful of the number of people in our community who cannot afford even basic dental care. This is why our office regularly supports Dentistry From The Heart.
Founded in 2001 by Dr. Vincent Monticello, this organization provides free dental care to adults in need. Every year, dental professionals across the globe donate their time and skills to help people enjoy healthier smiles. Over time, North East Dental Arts has helped over 175 people by providing more than $40,000 in free dental services.
Dentistry From The Heart 2019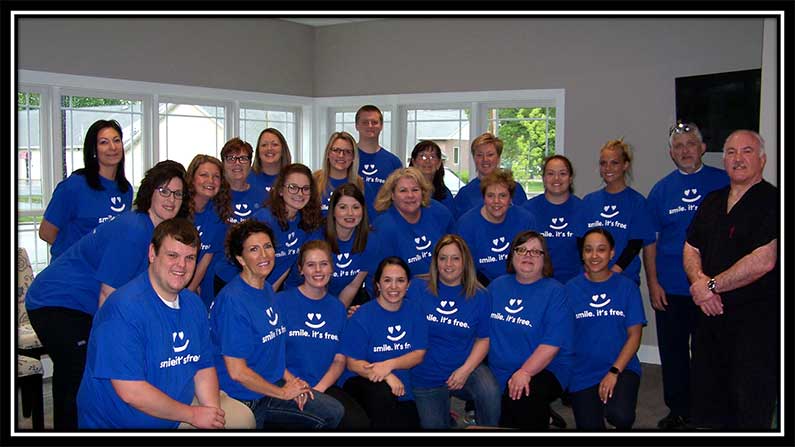 Special thanks to Dr. John Alonge and his team, Dr. Barton Neckers and his team, Henry Schein Cares Foundation, Procter and Gamble, Powell's Sanitation and Construction, North East News Journal, Corry Journal, Westfield Republican, JET RADIO, and Sander's Market.
For more information about the next Dentistry From The Heart event, please contact our office at 814-725-4700. We also welcome patients from Erie and the surrounding areas.